App Development
Get started developing bespoke, beautiful apps on android and iOS.
Web Development
View how bespoke web applications can automate systems, securely store data and give you easy access to remote resources.
UI/UX design
Design for all platforms, using the latest tools and techniques to create beautiful, functional apps.
Recent projects
Award winning

festival access control and POS

We worked with EventGenius to build this all-in-one access control and POS system for music festivals all around the world.

Read more on Event Genius System
Promoting
excellence

in school sport

Working with Youth Sport Trust, we built this online system to help schools grade their physical education performance.

Read more on Youth Sport Trust System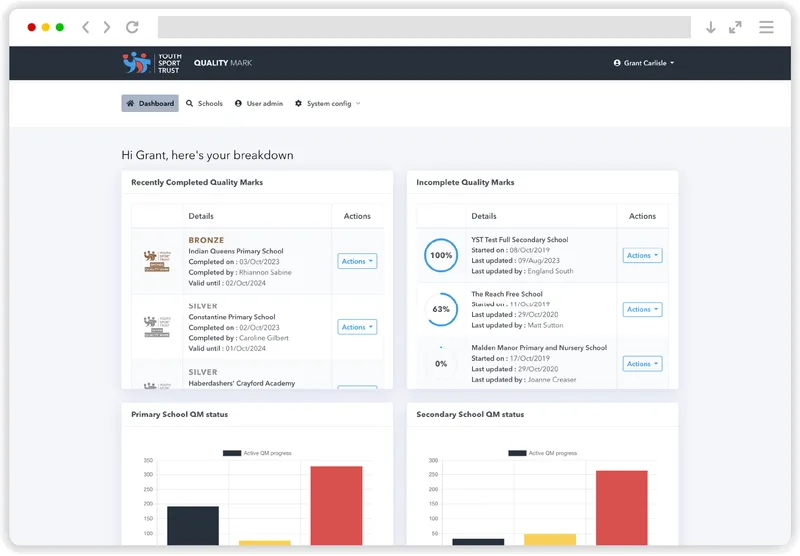 Specialists in mobile
app development
We are a national mobile app development company serving companies and individuals throughout the UK. With offices in Leicester (Midlands), Leeds and Peterborough, we can deliver high-quality mobile apps for companies all over the country, some of those locations include London, Leicester, Nottingham, Birmingham, Leeds, Manchester and many more.
We specialise in creating bespoke iOS, Android and Web apps. Our technical team are happy to talk you through any project you may have in mind. Whether you are looking for an enterprise app, or you are a budding entrepreneur, we can help.
We enjoy working closely with clients ensuring they are happy at each stage from design to launch. If you would like to talk through a project you have in mind, please get in touch today or use our instant online estimator to get a rough idea of price for your next project.
Want to push your app idea
forward?
We always like to hear new and interesting ideas. If you'd like to talk through your project in confidence, one of our experts will be more than happy to help. Once we've got all the information required we can get to work on a proposal for your application. We will look through your basic idea and come up with a strategy for how we are going to achieve it. In the majority of occasions we provide feedback and professional input on the initial idea, helping to make the final project a success.
We always aim to give you ethical advice and would never take a project on if we didn't think it had a successful ending to it. If you'd like to talk through a project, or just find out more about our company, then please get in touch to talk to one of our app development experts.