Fitness

and

football

coaching app

We took this pre-existing web application, transforming it into an app for the App Store and Google Play.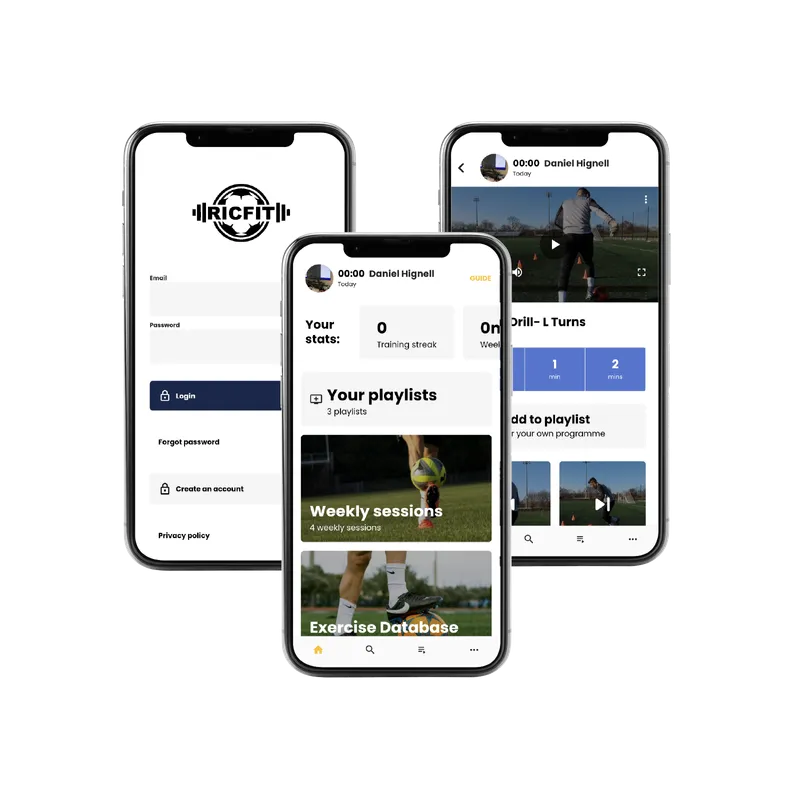 Ricfit
Founded by an experienced pro footballer, this app comes with over 1700 training videos and regularly updated content to help those using the app develop their football skills and build their fitness.
Users are able to view plans created by the founder himself, create playlists using the expansive video catalog and compete with others on the global leaderboards by earning scores and building total training time in the app.
Multimedia

application

We used a combination of video, audio and images to deliver clear and educational media to the user, whilst maintaining high performance and an excellent user experience.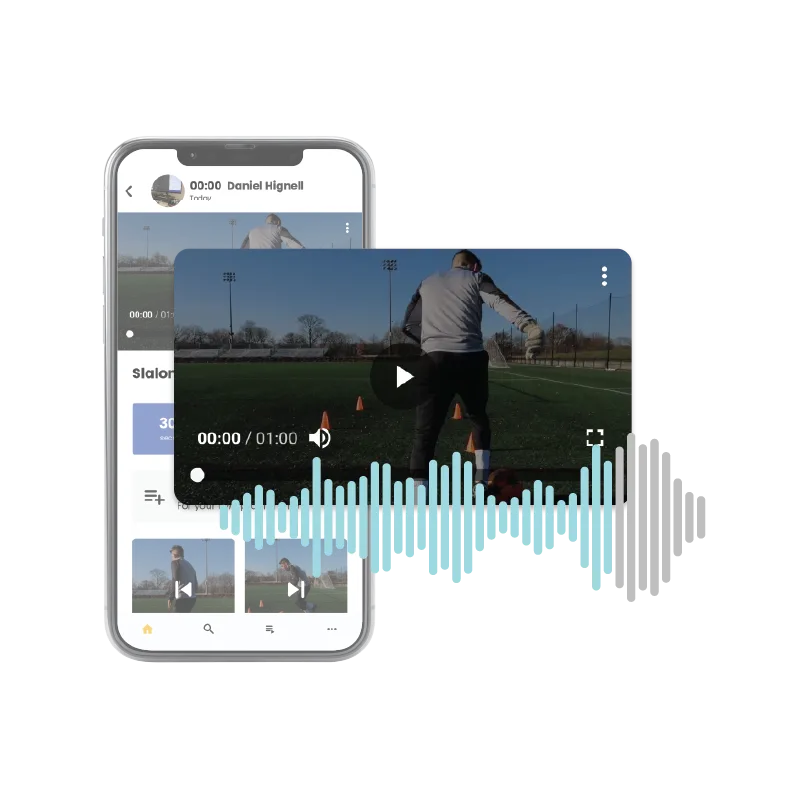 In-app
subscriptions
Ricfit uses a subscription-based model to monetise the application. We used Google Play, App Store and integrated it with existing payment methods on the Ricfit website.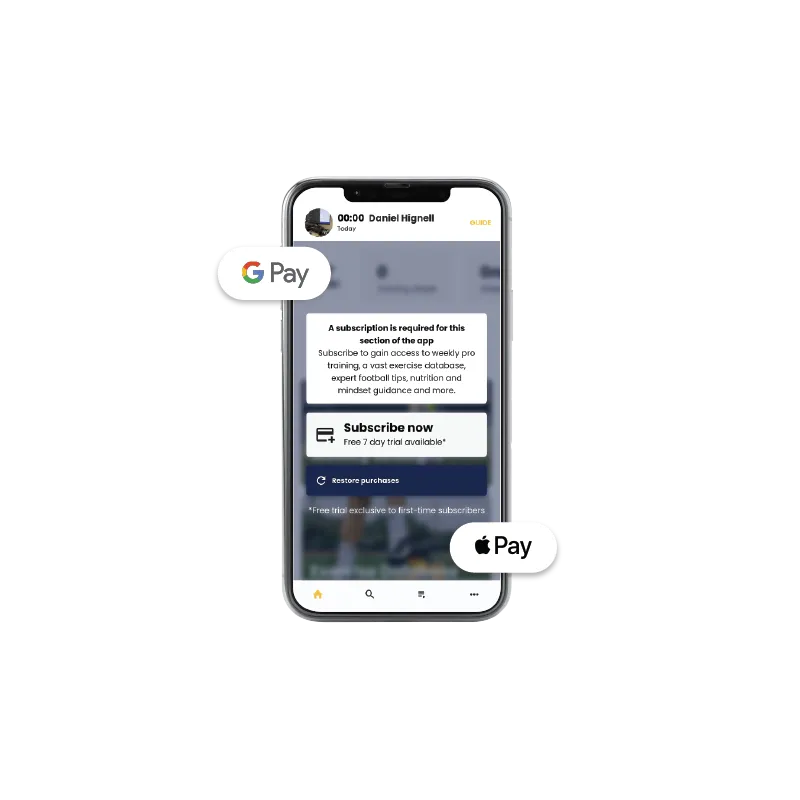 WordPress

integration

This app requires an internet connection to retrieve and display the latest content – directly from Ric himself!

Using the pre-existing system (built with WordPress) and the WordPress API, we integrated a custom backend. This allows admins to upload content to the apps, whilst ensuring consistency with the original web platform too.
Design

consultancy

We take a lot of pride in building user-friendly apps with intuitive designs. Working closely with our clients, we always try to achieve the best possible UI and UX within budget, ensuring a great experience for users and fulfilling our clients' visions.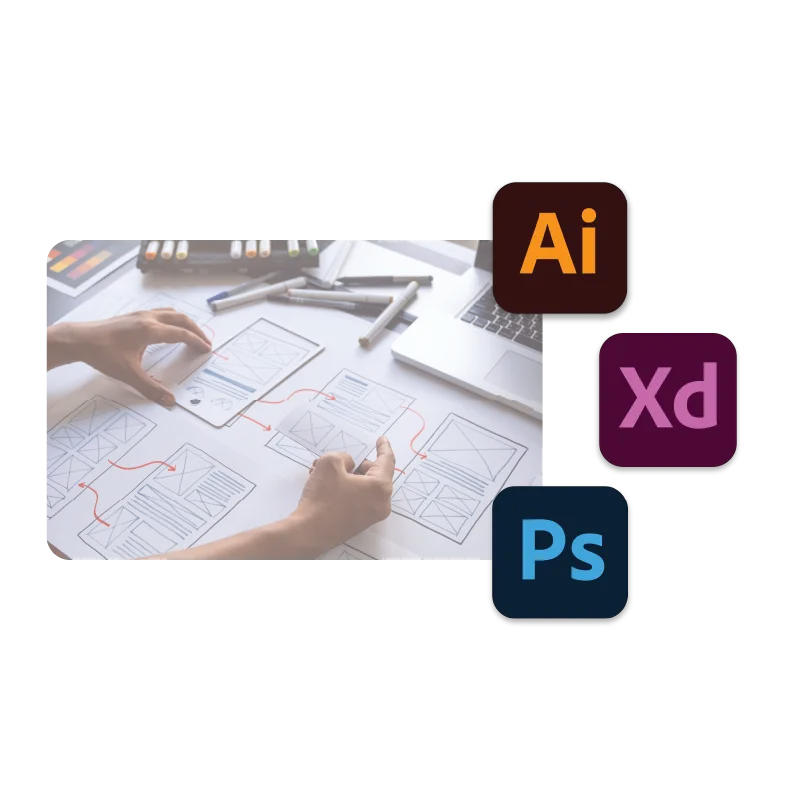 Read to get started on your own app development project?
Or
Contact us here